Steering Wheel Paddle Shift Upgrade for Range Rover L322 2002-2010 Retrofit Kit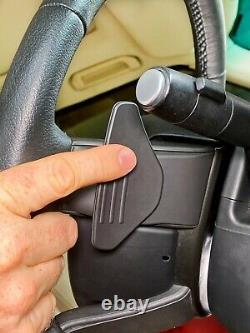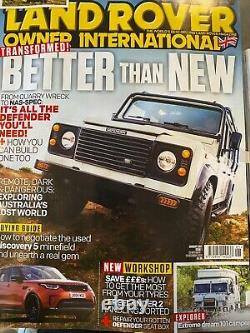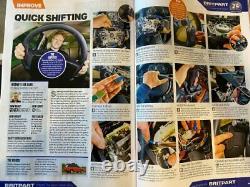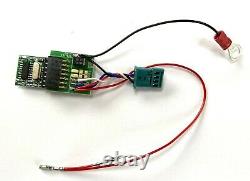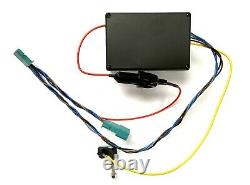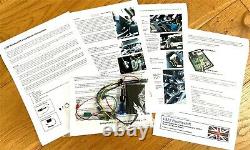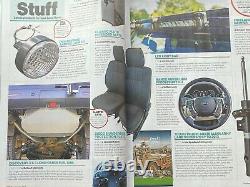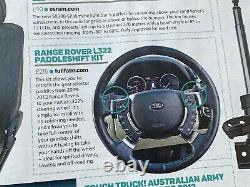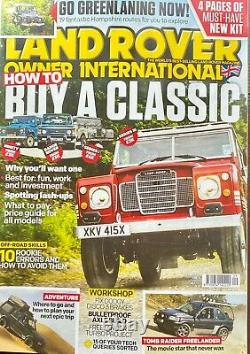 Range Rover L322 Paddleshift Retrofit Kit v2 (excluding paddles). (up to the dial gear selection). This is an updated version of the kit with improvements to the method of installation of the transmitter module behind the airbag as. He original version could cause problems due to lack of space for the connectors. This v2 uses power from an existing connector, which requires the removal of a.
Ull description of how to do this is included in the installation instructions. As featured in September 2020 and January 2021 issues of Land Rover Owner International magazine.
Everything included to convert your car to full Command Shift except paddles (these can be bought elsewhere). See other listings if you require paddles. Can be fitted to any L322 model including petrol 4.4, 4.2, and 5.0 supercharged plus diesel 3.0 and 3.6 TDv8. Leave the gear selector in "Auto" and pull on either paddle to change gear. The kit will change gear and remain in sports mode for 5 to 10 seconds (selectable) before reverting to Auto.
This mode is ideal for dropping down a gear for overtaking etc. This provides the same functionality as the Land Rover Command Shift mode on later models. Move the gear selector into Manual/Sport mode and drive the car as a manual.
The gearbox electronics prevents an incorrect gear from being selected. Kit has been independently reviewed. I always found that with the L322, if you wanted to overtake or induce kickdown, you really had to stab the pedal hard, and it wasn't quick enough to do so. Now I just flick the paddle and its ready-the change is quick too, quicker than I thought. Then you just use them as required, and when finished, it automatically selects D again, after about 10 seconds.
It really does act like a 2009> 4.4 TDV8 paddleshift... Its very quick/responsive and the added bonus on NOT loosing functionality of your steering wheel controls is genius! There really is NO hesitation waiting for it to change up or down even if youve been driving in auto mode for some time!
A very worthwhile mod imho. Up and down in normal drive mode is instant, move lever into sport mode and again instant change with paddles and no moving hands off steering wheel to do it, love it! It took me about an hour and a half to fit and I took it for a test drive down to Tesco so my wife could do a quick shopping expedition. I couldn't be happier with how it works.
I have no experience of flappy paddles before this but always fancied the idea of them on my FF but it has made it much nicer to drive in town and on windy roads. I have no idea how electricity can make gears change but it does and it works perfectly. Ive fitted this amazing kit to my car today.
This truly is a must have mod thanks guys for all your hard work - this is a truly amazing retro fit plug and play upgrade. Can be used when in drive to knock the box down a gear ready to overtake or when leaving a roundabout for a little bit of extra go and not just relying on box kicking down. Full installation instructions are provided. Installation takes about an hour to 90 minutes - watch a Powerful UK video on installation and review. Range Rover L322 Steering Wheel Paddle shift retro fit kit - review & fitting - YouTube. The item "Steering Wheel Paddle Shift Upgrade for Range Rover L322 2002-2010 Retrofit Kit" is in sale since Friday, November 20, 2020. This item is in the category "Vehicle Parts & Accessories\Car Tuning & Styling\Interior Styling\Steering Wheels & Boss Kits". The seller is "0784.105.4931" and is located in Knutsford. This item can be shipped worldwide.
Material: Electronic Kit
Type: Steering Wheel
Manufacturer Part Number: L322 Paddleshift
EAN: does not apply
ISBN: does not apply
Type of Sale: Outright Purchase
UPC: does not apply
Brand: L322 Paddleshift