Land Rover Range Rover 3.0 Diesel 306DT Reconditioned Engine Supply & Fit £4995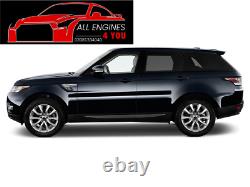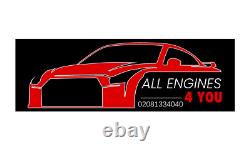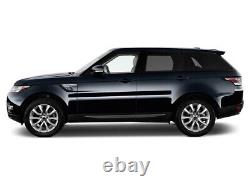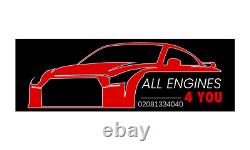 What does the remanufactured engine consists of. Brand new service parts (Oil Filter & Engine Oil). Inlet & Exhaust Manifold Gaskets. Cylinder Head Pressure Testing & Skimming. Cash On Collection / Bank Transfer.
Re-manufactured, or rebuilt engines, are fantastic alternatives to purchasing brand new car engines. In addition, they cost much less than a brand new engine or vehicle. Saves the hassle to update your V5C (Logbook) with DVLA. Rebuilding engines also saves energy related to processing discarded engines and cars. A remanufactured/rebuilt engine, with proper maintenance, is capable of lasting as long as a new car engine.
A rebuilt engine gets better gas mileage than your old one and will emit fewer pollutants. A rebuilt or remanufactured engine can breathe new life into a car and rebuild engine will also extend the life of your vehicle. During the refurbishment process, only brand new (Branded OEM) internal components are used for the rebuilding process. The OEM is the original producer of a vehicle's components, so OEM car parts are identical to the parts used in producing a vehicle. The engine consists of the cylinder head complete with all internals, engine block with all internal components, sump and oil pump. The visual safety inspection is carried out by one of our skilled technicians on all the engine ancillaries. Main block and cylinder head should be in a serviceable condition.
It is all part of our service to you to ensure that your car is as safe and reliable as it can be and is completely FREE without any obligation. Needless to say, you will receive feedback regarding our safety inspection and our technicians are available to provide advice on technical matters if you wish. Please note this is a service advert only. Cash or Bank Transfers Only.
Our engine machine service includes honing the block and cylinder, degreasing all the engine components, cylinder head scheming and pressure testing using specialist cleaning tools and equipment. Our full engine reconditioning includes stripping it down to parts and restoring every service to it's manufacturing specification. We aim to satisfy you with our service by providing you with rebuilt and reconditioned engines. We do this to a high specification and replace the damaged parts required. We use the aid of high quality, state of the art, the best of the best and latest methods, tools, machinery, technology and devices when conducting our work to provide in depth and detailed diagnostics of your vehicle.
BMW 218D 316D 318D 320D 418D 420D 125D 2.0D B47D20A Engine Supply & Fit Service. This is what I was looking for, great quality! Great product, thank you very much! This is where we come in: regardless of the make or condition of your vehicle, we can arrange a collection of you vehicle from anywhere in the UK at very competitive prices.
We have a variety of transporters, including single car, multi-car, and enclosed car transporters, so no job is too big or too small for us. We will make every effort to ensure that our cooperation has been successful, for you to be satisfied with our products and services. We are here to help you! All Engines 4 You , we are one of the UK's leading Reconditioned Engine Specialists.
Your number one source for all of the Reconditioned Engines. We can offer you very competitive prices on all makes and models of all of the vehicles. Our dedicated team of professional experts at.
All Engines 4 You have fifteen years of experience giving us an upper hand making us the top notch leading provider of reconditioning, remanufacturing and second hand engine specialists within the UK. Having a versatile team ensures we are able to take on any and all engine makes and models, feel free to test us with a challenge.
Although we are currently only in the UK we do supply our products across Europe and we are looking to expand internationally in the near future giving everyone satisfaction with their vehicles. UK's leading Reconditioned Engine Specialists. Free inspetion and damage report on request.