GENUINE RANGE ROVER SPORT L494 BREMBO 4 POT FRONT LEFT brake caliper 17-ON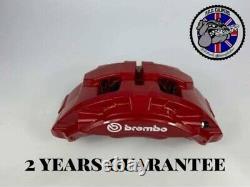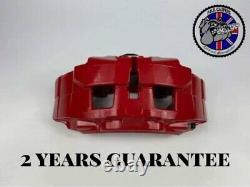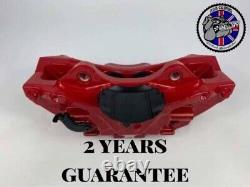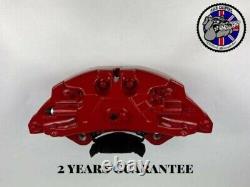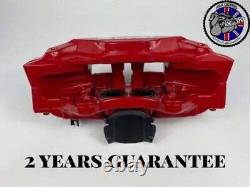 Or the second option is to send your old calipers and we will send the calipers immediately after we receive your calipers (as shown in the picture). Different colours are available, please ask for the colour you require. FOR 360/30mm BRAKE DISCS ONLY. THESE ARE GENUINE BREMBO BRAKE CALIPERS NOT CHEAP CHINESE FAKES. SORRY FOR ANY INCONVENIENCE THIS MAY CAUSE.
MY MOBILE NUMBER IS 07784955972. Please check the characteristics of the calipers you need, which are listed below (material which it is built from and the electric connection socket in electric motor). If the calipers in your car have all the listed elements, this is the caliper you're looking for.
PLEASE MIND THAT ALL CALIPERS HAVE BEEN TESTED BEFORE THEY HAVE BEEN POSTED. THE CALIPERS ARE FINISHT IN A QUALITY RED PAINT TO MATCH THE WHEELS ON THE CAR. OTHER COLOURS ARE AVAILABLE UPON REQUEST.
Please contact with me for better deals. THESE CALIPERS HAVE BEEN REMANUFACTURED WITH BRAND NEW COMPONENTS. To have surcharge back caliper must be the same as type sent to customer. Caliper must be complete(no missing parts).
Don't worry about the state of your old calipers, but they must be in a reasonable state, so it's possible for them to be refurbished. We don't exclude any post codes like the other sellers.