Range Rover Sport 2020+ Black Heavy Duty Waterproof Car Seat Rear Boot Liner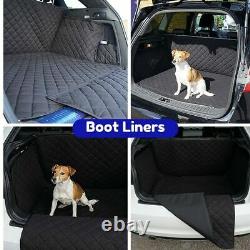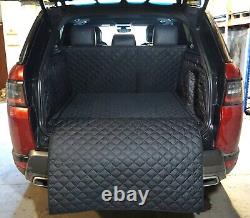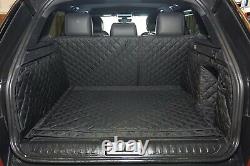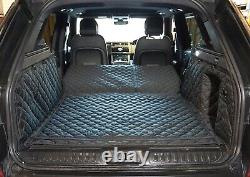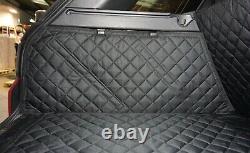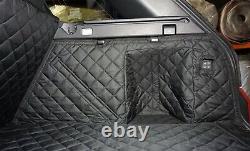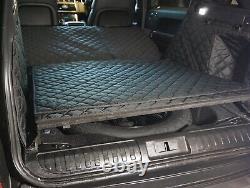 Range Rover Sport 2020-Date Fully Tailored Black Waterproof Quilted Boot Liner. HANDMADE to Order in the UK by Our Skilled Machinists. Protect the appearance and value of your Range Rover Sport with Premier Custom Boot Liners. Each fully tailored boot liner is uniquely designed to cover the whole interior of your boot. This offers full coverage and protection against anything that you need to transport in your boot, for instance, muddy dogs and wet walking boots.
The boot liner is perfect for dog owners, fisherman, horse owners and families. Heavy duty 7oz quilted material - Black. Bound together with strong nylon binding.
Machine washable at 30 degrees (no fabric softener). A Bumper Flap is provided to protect your car when dogs jump in and out or when loading and unloading items from your boot. The bumper flap is removable and fixed in place by velcro. A Dropback option is added to the boot liner, which allows you to put your rear seats down. This allows you to use the boot liner as a load liner.
Simply unclip from around the headrests and undo the velcro at the back sides of the liner, the liner will then cover most of the rear seats when they are laid flat. Strong heavy duty industrial Velcro attaches the boot liner to the sides of your boot and head rest straps are provided to clip around the head rest.
We will need to know which orientation your seats are in.