Discovery Inner Wing Components Range Rover Classic O/s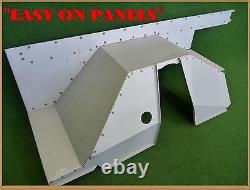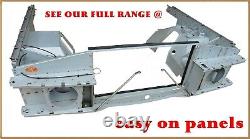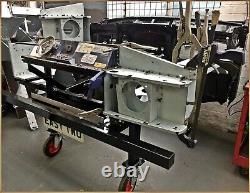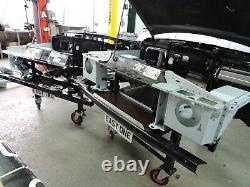 Just look at our FEED BACK. LAND ROVER DISCOVERY AND RANGE ROVER CLASSIC HEAVY DUTY, INNER WING... MAIN SECTION INCLUDING SIDE PANNELS. Hand fabricated Built in our unique jig from 1.2 mm precision cut and folded heavy duty zintec coated steel.
Far exceeding the original Land Rover spec. Craftsman built to fit correctly and to last.
PLEASE DONT MISTAKE THESE FOR LIGHT DUTY ITEMS THAT ARE AVAILABLE. WATCH THE INNER WING VIDEO. WILL FIT All DISCOVERYS AND RANGE ROVER CLASSICS (with slight mods). SUPPLIED AS UNIVERSAL BLANKS THEY ALLSO REQUIRE DRILLING TO FIT ANCILARY ITEMS. For more inner wing components THE NEAR SIDE ITEM and all.
Check out my other items. Mainland, except for Highlands, islands of. All other locations need to be quoted for. WE ALSO OFFER A SPEEDY. FOR ALL REPAIR PANELS YOU WILL FIND''EASY ON'' YOUR POCKET.
All the rust killer, paint, sealant, underseal and wax required. To fit your''EASY ON'' repair panels. Enough materials to refinish an inner wing, a pair of sills or a combo of other repair panels.
All from one place, all great value, all picked to be the best products for the job, delivered to your door. Use FERTAN on all rusty areas before you weld in our replacement. To ensure all rust under and around the repair is killed permanently. Seal around your repair with POLYFLEX overpaintable, moisture curing, polyurathane sealant. Overpaint sealant repair and surrounding area with BERSAVAL no primer, gloss black paint.
Spray or brush TETRA SHUTZ underseal to underbody areas. Overspray all when dry and spray into cavities with WAX SEAL.
FROGGATTS RANGE ROVER SALES LTD. AND ALL THINGS LAND ROVER.
Froggatts Range Rover Sales Ltd.